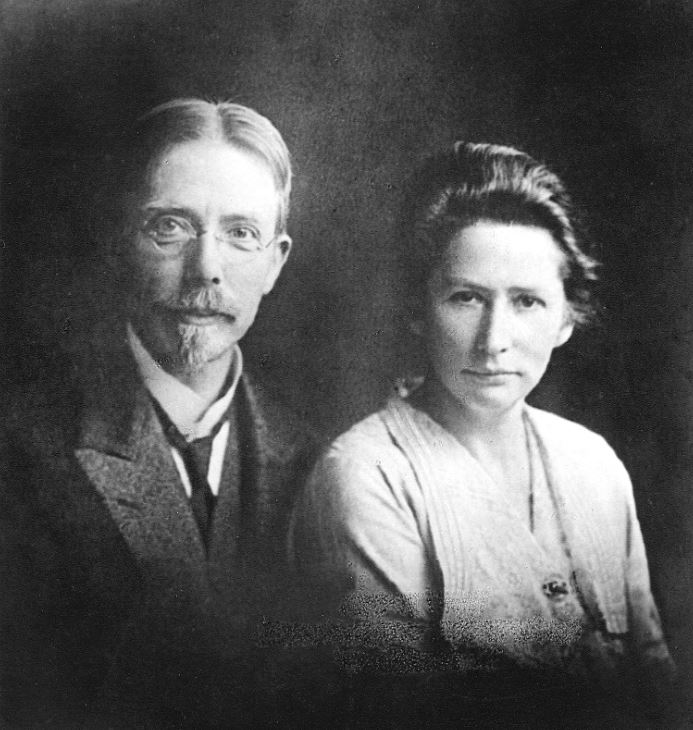 (Photo of Drs. August and Marie Krough)
Insulin was discovered 93 years ago. It is hard to imagine what the world of diabetes was like without it! Many people do not know about the historical breakthrough that occurred in the 1920s and how insulin revolutionized living with diabetes. 
This article, part 1 and part 2 reprinted with permission from the Diabetes Explorer magazine publisher, describes this important journey in the evolution of diabetes care. People who need insulin can now live healthy lives and pursue their dreams because of it. Back then, it was a very calorie restrictive diet resulting in malnutrition and starvation. We have come a long way from blended up pig and cow pancreases. It is fascinating to learn how it was discovered and how the first large-scale production occurred - stuff we take for granted now.
So, hope you enjoy this look back into yesteryear. It is complete with a Nobel Prize and a dog named Marjorie, or so the story goes. If you are really into history, a very interesting read which gets deep into the discovery, Nobel Prize controversy and path that got us to where we are today, check out The Discovery of Insulin by Michael Bliss (University of Chicago Press, 1984). Here is a review of it done at the national American Association of Diabetes Educator conference in 2003.