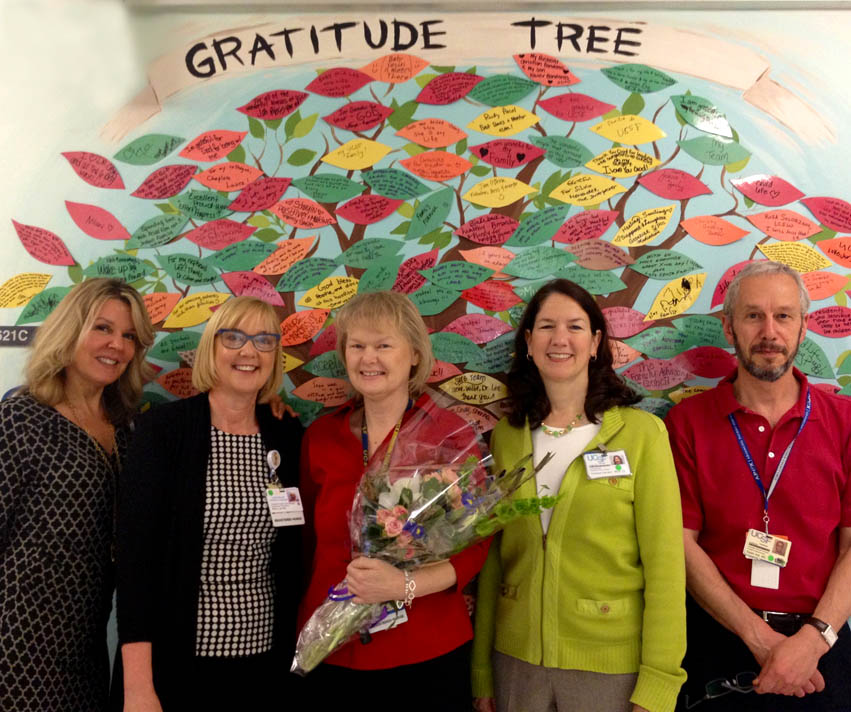 Photo: Kim Scurr, Nancy Lee, Jeanne Buchanan, Theresa Garnero and Dr. Saleh Adi.
The Madison Clinic for Pediatric Diabetes is proud to have our very own nurse Jeanne Buchanan, be the Distinguished Nurse Award recipient. This is the highest honor bestowed to a nurse throughout the UCSF Medical Center system!
The Distinguished Nurse Award is presented to a professional nurse who is actively engaged in Nursing practice, education or leadership at UCSF Medical Center. The purpose of the award is to recognize an outstanding contribution to the care of patients and to foster professional and public awareness of achievements in nursing practice.
The nomination had many examples of how Jeanne exemplified all of the above qualities. Here is an excerpt:
"Insulin has long been a high risk medicine in inpatient settings, and insulin medication errors in children have a great potential to cause harm.  Furthermore, insulin dosing regimens in children can cause confusion to both medical and nursing staff as children have characteristics and needs that dictate different standards of care.  Insulin regimens are highly individualized in the pediatric population, due to the variables of weight and body mass, developmental stages, and need to protect brain development in children.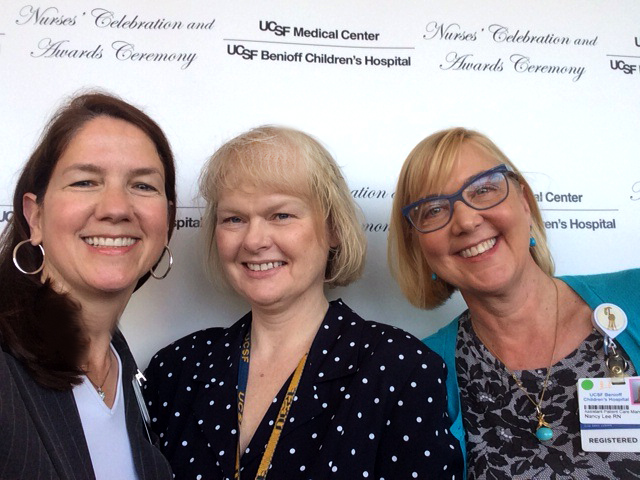 When it was decided that the Epic insulin order sets would not meet the needs of our pediatric patients, Jeanne spent countless hours working with the APeX build teams, the Epic programmers, pharmacy and nursing staff to design and build order sets and build the pediatric RN Insulin Verify tool to enable nursing to carefully titrate insulin to meet blood glucose targets, while protecting small patients from dangerous hypoglycemic events. 
What this has meant is that UCSF has developed a novel way to order and dose insulin in the inpatient setting using.  Previously (in the era of paper order sets) our pediatric Insulin Order Sheet instructed the nurse to give a specific amount of insulin for a high glucose reading that fell within a certain range e.g. BG 151-200 give 0.5 units, BG 201-250 give 1 unit etc.  Because many children are exquisitely sensitive to insulin, especially infants and toddlers, giving the same amount of insulin for blood glucose reading of 151 and 200 was fraught with potential to cause iatrogenic hypoglycemia in our patients.  Furthermore, there was no way to effectively address the issue of the potential for insulin stacking with the old order set paradigm.
Jeanne worked with the APeX build team to create a SQ Insulin order set and RN dosing calculator tool that uses individualized blood glucose targets, insulin sensitivity factors and insulin-to-carbohydrate ratios to dose insulin, analogous to the way an insulin pump calculates insulin doses.   Physician orders are simplified and match the way physicians think about and discuss physiologic insulin requirements.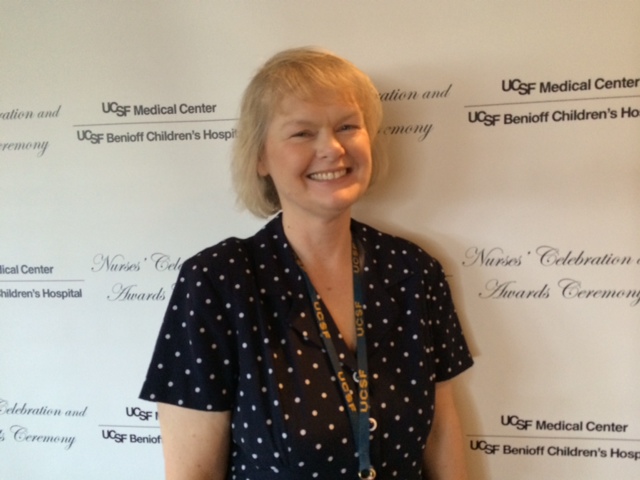 Nursing calculations are simplified as nurses enter blood glucose values, carbohydrates consumed and the dosing parameters specifically ordered for their patient, and the tool calculates and rounds doses for both standard and diluted insulin.  The tool is also designed to minimize the risk of insulin stacking, preventing the potential of insulin stacking and overdose.  For those of you who may not work with children who take insulin, this is a HUGE step forward in patient safety.  Thanks to Jeanne's tireless and relentless work with the Epic team –BCH inpatient insulin therapy has moved into the 21st century."
In addition, Jeanne taught herself how to create an Excel document that would auto-adjust insulin doses based on insulin sensitivity and glucose range. It is used every day in the Madison Clinic and is affectionately called "the insulin grid". 
We are honored to work with such a dedicated and driven diabetes nurse educator who has impacted so many lives in such a positive way. She has made the hospital a safer place for those entering or diagnosed with diabetes.