Take a look into the Madison Clinic waiting area and there you will see children drawing at easel tables or on the glass wall of the Art Room. Children scribble, create pictures of their doctors, and make representations of themselves and their families.

They write statements of encouragement: "Keep up the fight!" and sentiments of gratitude: "Thanks for taking care of me." Children draw just to draw, to bide time, and to project themselves into the future. They draw in order to express what is important to them and to make sense of their experience. When given materials, such as sand, blocks, Lego, sticks, and clay, children build. All around the world, kids engage in creative expression in similar ways at similar stages of development. It makes sense, then, to include this developmentally accessible and universal language when providing emotional supports to children.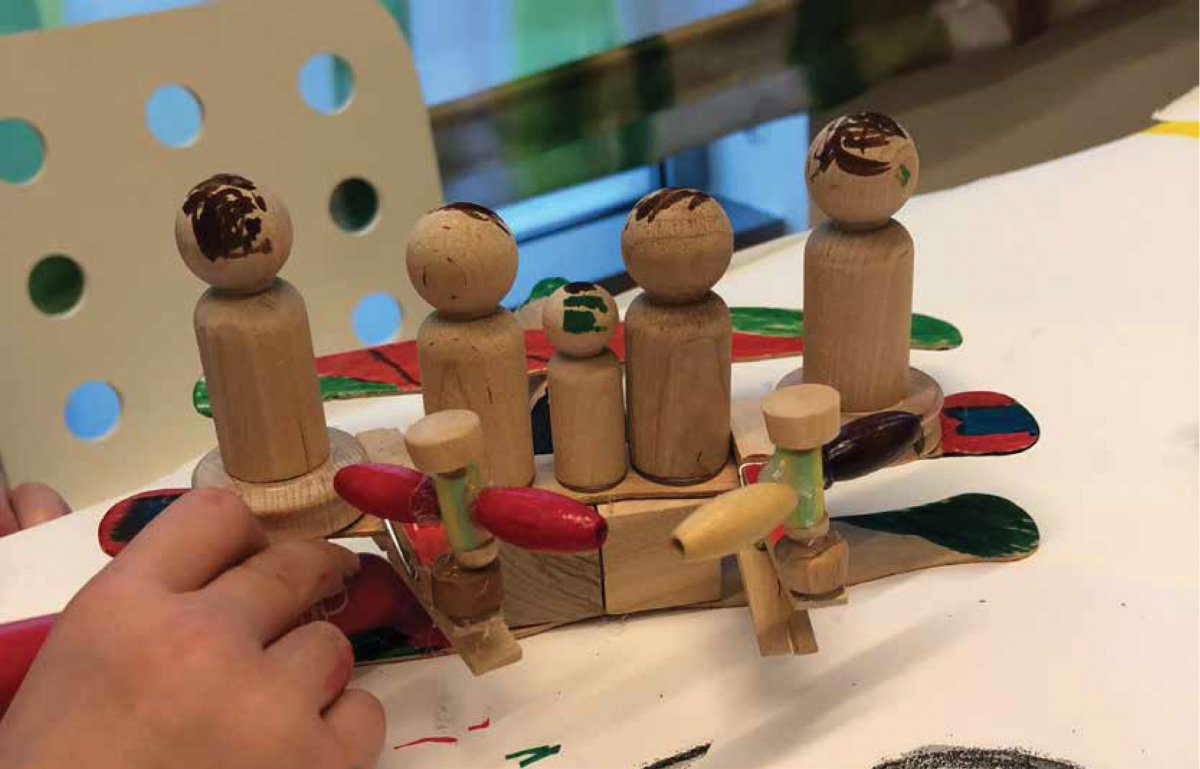 5-year-old artist, T1D since November 2017, "UCSF Plane" with diabetes team aboard, child's family and Dr. Adi.
Expression
When helping young people find solutions to living better with diabetes, it all starts with expression. If you can't name it, you can't tame it (Siegel).

We will try just about anything to lessen the negative impact of diabetes on a child's and family's development: evidence-based practices combined with paint, plaster, sticks, brushes, hot glue, wood, hammers, feathers, even glitter. In the Madison Clinic Art Room, we address complicated feelings that get in the way of diabetes management to restore curious and joyful engagement with the world.

What is Art Therapy?
Art Therapy is a mental health discipline within the vast field of clinical psychology. It is a form of therapy that incorporates the use of art materials to facilitate expression, to bring about behavioral change, to alleviate emotional distress, and to improve relationships to self and others. While many mental health professionals provide drawing materials or clay for pediatric patients, art therapy differs in the intensity and frequency of the use of creative media. Art therapy also differs in its commitment to incorporating non-verbal options beyond the obvious developmental considerations. In art-based psychotherapy, creative processes are engaged through all phases of therapy (alliance building, assessment, diagnosis, treatment planning, intervention implementation). Art therapy is practiced with individuals across the developmental spectrum, with families as well as with groups. Around for about eighty years as a clinical practice, art therapy is a newcomer to outcome research. With our work in the Ruth and Terrence Elkes Art Room, the Madison Clinic will become an active participant in current research about the impact of the therapeutic arts on health, specifically how art therapy can play a role in mitigating T1D-related stress in young children and their caregivers.

Why Art Therapy?
Creativity goes hand in hand with building solutions to the complex, and highly individual, emotional challenges T1D can generate. As more and more health care models recognize the interconnection of body and mind, art therapy is receiving renewed attention due to its capacity to engage the physical and the mental, the non-verbal and the verbal, the affective and the cognitive, the imagined and the real—all combinations increasingly understood across therapeutic models to be key for restoring emotional equilibrium and increasing stress tolerance. It's hard to know what children are experiencing, especially because their linguistic and cognitive abilities are not yet as developed as those of adults. Kids tend to show their inner worlds through body language, behaviors, play, and/or art. Art therapy provides an alternative pathway to more fully access the child's point of view, which is so vital for our mutual efforts to discover untapped inner and outer resources for living better with type 1.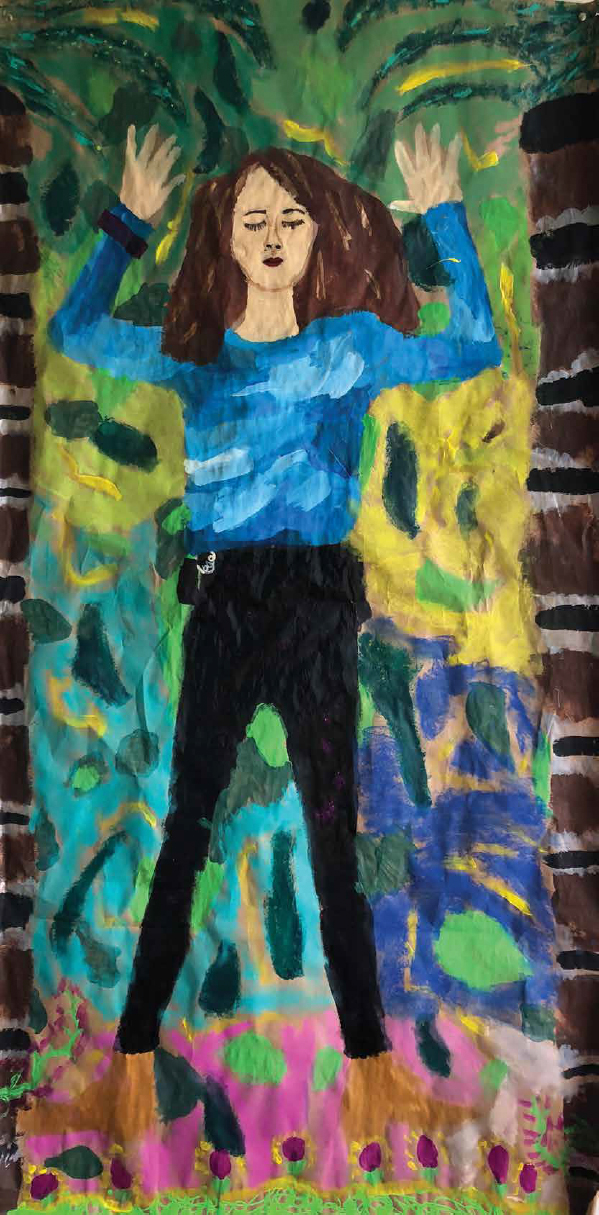 8-year-old artist, T1D since age 7, Integrating Devices
To learn more about art-based psychotherapy as behavioral health support for your child and/or family, please speak with your provider.